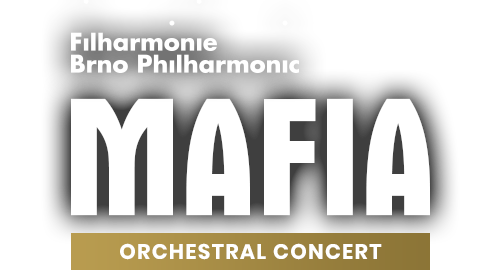 29 MAY 2022
Brno, Czech Republic · BVV
Original music from Mafia
franchise played by Brno Philharmonic
Mafia Live
> Orchestral Concert
About Event
Among the games extending the boundaries of computer and information technologies, there is a special game that we all carry in our hearts. This game is "Mafia: The City of Lost Heaven." It became the basis for generations of games, and it undoubtedly belongs to the top of the gamedev industry in the Czech Republic. Inspired by the success of this game, developers followed up with other successful installments and remakes. Let's all meet up and remind ourselves what "Mafia" means to us!
We invite you not only to an ordinary game music concert of the whole Mafia universe. This is going to be an entire afternoon of content about the Mafia franchise. It sounds impossible, but 2022 will mark the 20th anniversary of the game Mafia, and we'll do everything to celebrate this date in the best way possible.
Brno Philharmonic is one of the best Czech orchestras performing about 100 concerts every year. On May 29, 2022, one of these concerts will take place in BVV, where more than 60 musicians under the baton of Chuhei Iwasaki are going to perform The Mafia Concert. They will present you tracks and compositions you remember so fondly.
The Mafia Orchestral Score was composed by Vladimír Šimůnek and performed by the Bohemia Symphonic Orchestra, conducted by Adam Klemens. The Mafia II Orchestral Score was composed by Matúš Široký and Adam Kuruc and performed by the Prague FILMHarmonic Orchestra conducted by Andy Brick. Composers of the other editions of Mafia, with the remake, are Jesse Harlin and Jim Bonney.
Come join us and once again bring to life heroes of the Mafia world.
You can look forward to
> Mafia voice acting documentary
Exclusive behind-the-scenes info from the dubbing process accompanied by the personal experiences of the legendary voice actors who worked on the first Mafia title and its remake, Mafia: Definitive edition. The documentary will be divided into 4 parts.
> Mafia quiz
3 quiz blocks full of challenging questions about the Mafia series and its development. The quiz is designed by the experts from Chytrý kvíz, so you better not expect a walk in the park! Don't forget to download the app Kahoot, through which the quiz will be organized.
> Mafioso bar
A thematic speakeasy with delicious drinks and sharp bartenders.
> Racing competition
A chance for the true fans and masochists to take on the challenge of beating the infamous race from the Fairplay mission. The winner gains not only admiration and respect from their fellow players, but also a sweet prize.
> Best costume competition
You've gotta represent the family, not only through your actions, but also appearances. The most stylish mobster will receive respect and an award.


Tickets


This concert is sold out.
Harmonogram akce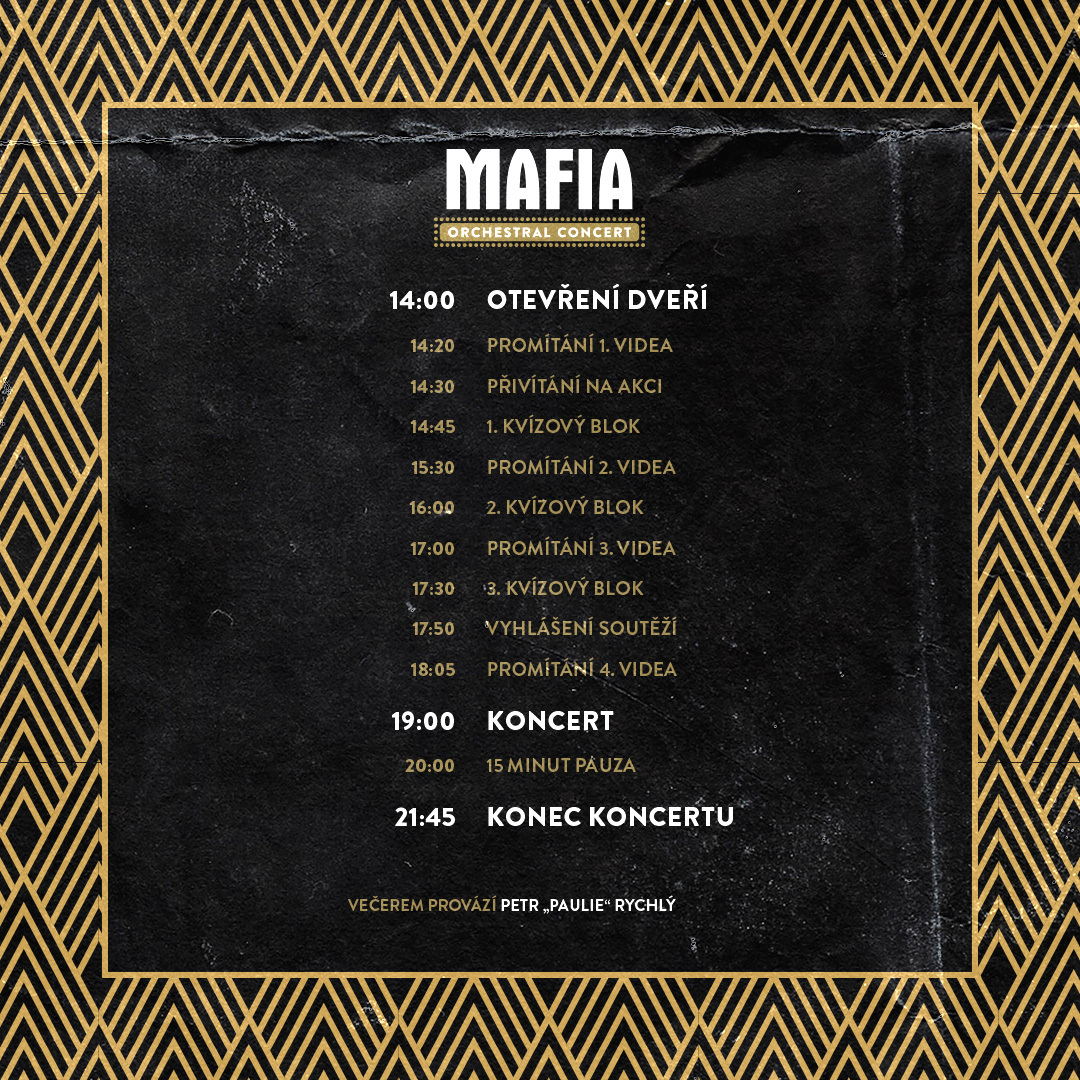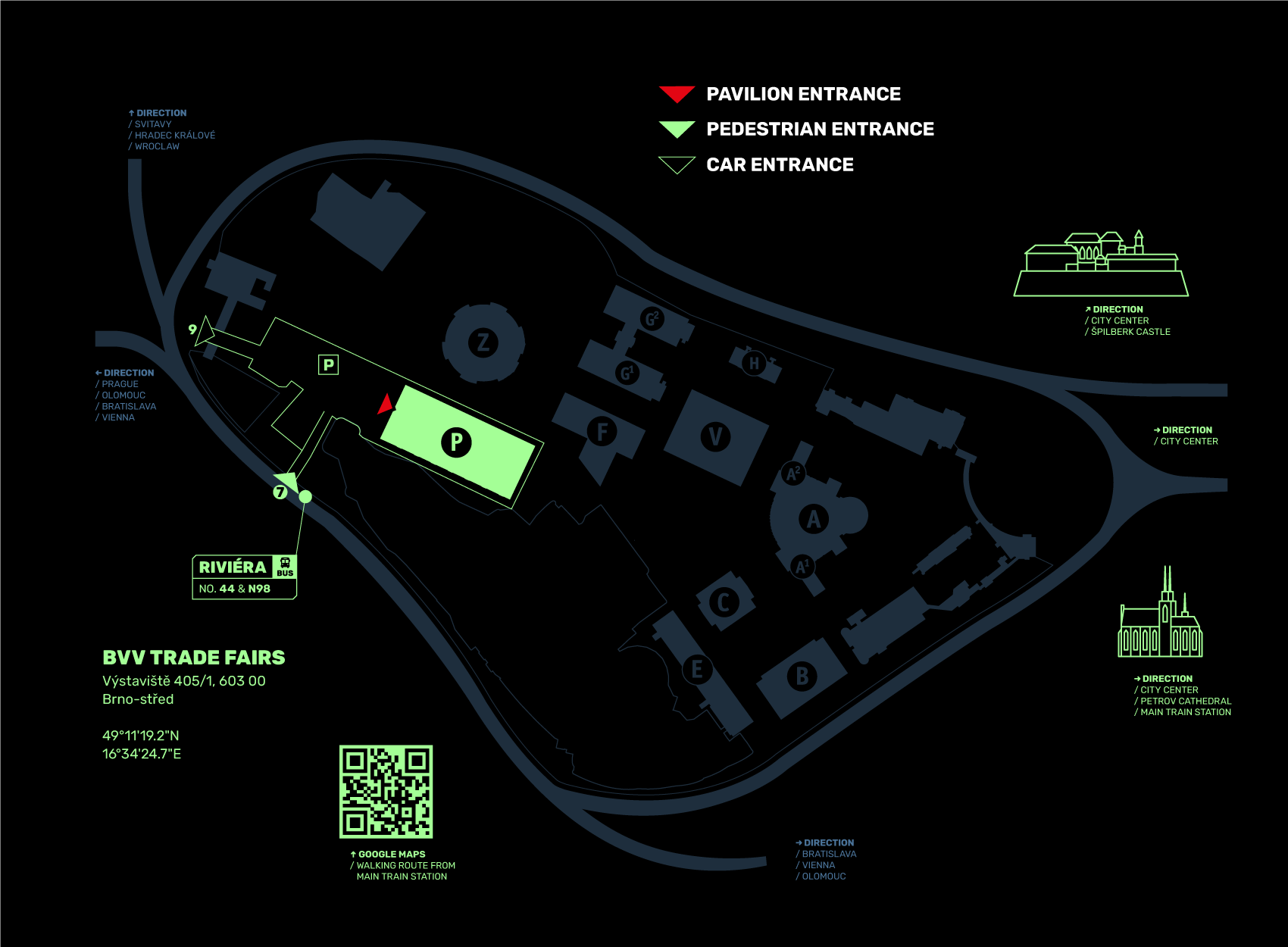 Jak se dostat na koncert
Pokud zvolíte dopravu autem, můžete využít parkoviště zdarma, které se nachází hned vedle Pavilonu P. Parkoviště je otevřeno pro všechny návštěvníky koncertu od 13:00 do 23:00. Dostanete se tam přes bránu č. 9.


Pokud zvolíte městskou hromadnou dopravu, nasedněte na šalinu č. 1 na Hlavním nádraží a svezte se na zastávku Pisárky. Tam potom nasedněte na bus č. 44 a vystupte na zastávce Riviéra, přímo před bránou č. 7.


Will there be any record after the show?
No, there won't be any online record, anywhere. First of all, as organisers we think it's better once to see the show and feel its atmosphere than just watch it online. Feelings from Game Access Music are inimitable.
Secondly, buying a license of the Philharmonic would dramatically increase the cost of the ticket.
So unfortunately, no. You have to suit up, invite some friends and enjoy a great evening!
Can I make audiovisual records?
No, creating any records is extremely prohibited without approval of organisers.
What if something related to Covid-19 happens?
We do our best to closely monitor the situation with Covid-19, and if we are not able to perform this show on the appointed date, we will immediately come with another date, which almost surely will be in 2022.
Will there be the music from the original Mafia?
We would not dare to miss this gem! The Brno Philharmonic will perform music from every game of the Mafia universe!
Will there be a set list of music played at the concert?
Yes, the set list will be added a few weeks before the concert, so you will know what to expect!
Can I bring a fake weapon to the concert?
Even though it is completely obvious that weapons belong to the Mafia series, we highly recommend you to leave your authentic prop guns at home. It's necessary not only for our peace of mind, but also for the tranquillity of other attendees.
And of course you should NOT bring real weapons to the concert.